Dress Like a Tennis Center Pro: 4 Things Every Tennis Player Needs in Their Closet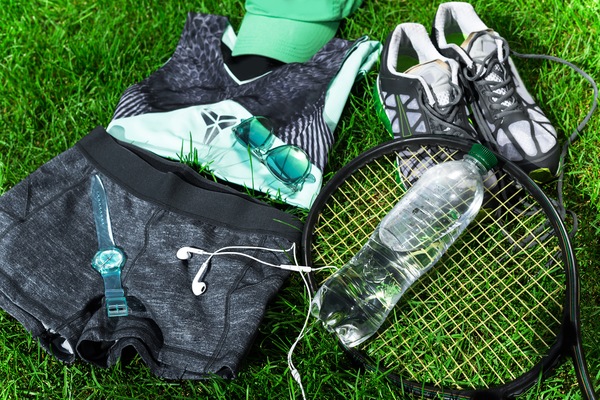 Planning to put your best foot forward when beginning fall beginner tennis lessons this season? Take a note from the tennis pros – dressing right can be an important part of preparing for the game ahead! If you want to achieve the perfect tennis center look from head to toe, here's four go-to basics you'll need as you assemble your pro sportswear closet.
A Perfect Pair of Shoes
Your game is only as great as your shoes, so don't neglect starting your new look from the floor. One distinction of shoes made specifically for tennis is their tread, which is made for 360-degree movement. The outsoles of your shoes may also differ depending on the type of court surface you'll wear them on. You need to be able to change directions quickly and effectively. Shoes made for tennis may be a bit heavier, since you need additional support for moving around the court. If possible, only buy shoes you can try on, since the correct fit for tennis is extra important!
Polo Perfection
Classic polo-style shirts look great and can quickly become your go-to choice for on-the-court wear. Polos are an affordable and versatile option that makes perfect sense in your tennis pro wardrobe. Or, consider shopping for tennis tops and tanks that are made with a breathable fabric that offers control against perspiration, helping you stay more comfortable on the court and focused on your game. You might just find that tennis polos and tops are so well designed that you enjoy wearing them both on and off the tennis center court!
Don't Sweat It!
Sweat bands and visors are a favorite choice for tennis players, as they keep your hair in place and out of your eyes, allowing you to have better focus on your game. Plus, they offer your eyes sun protection, a necessary detail for focused athletes. The right visor will feature a dark underbill to reduce glare and adjustable straps to offer you a personalized fit. Sweatbands have been around for a long time (and even became their own fashion statement in the 80s), but they offer a fashionable way to keep sweat off your face and out of your eyes so nothing distracts you from your game. Look for a soft fit and absorbent fabric, then feel free to jazz it up with color coordinating details!
A Swish of a Skirt (or Shorts)
Form meets function when you opt for stylish, yet comfortable, skirts and shorts that are designed to move with you. Whether you prefer pleats or straight lines for your activewear, there are a wide variety of choices available. You can easily choose anything from classic white to vibrant florals with the newest tennis wear options. Sports stars like Venus Williams are even designing their own lines of tennis gear that will give you the fashionable edge of confidence for your next meet!
Got the wardrobe figured out? Feeling ready to take to the court? Great! At John Hudson Tennis Academy, we're excited to welcome you to an authentic, result-driven tennis center experience. Explore our website to register for beginner tennis lessons today!
---
Bookmark & Share
---
User Comments
Be the first to comment on this post below!